RUSSIA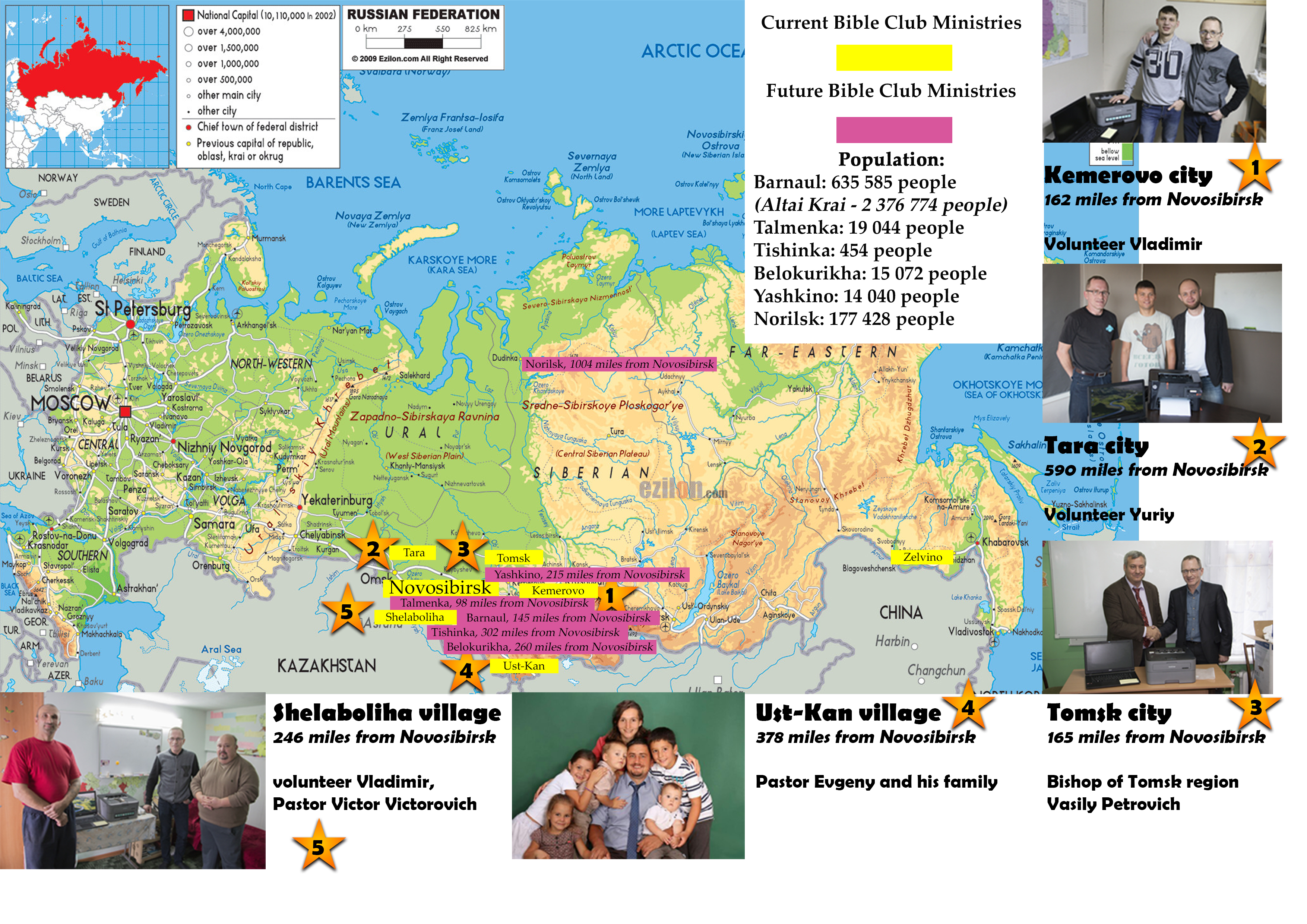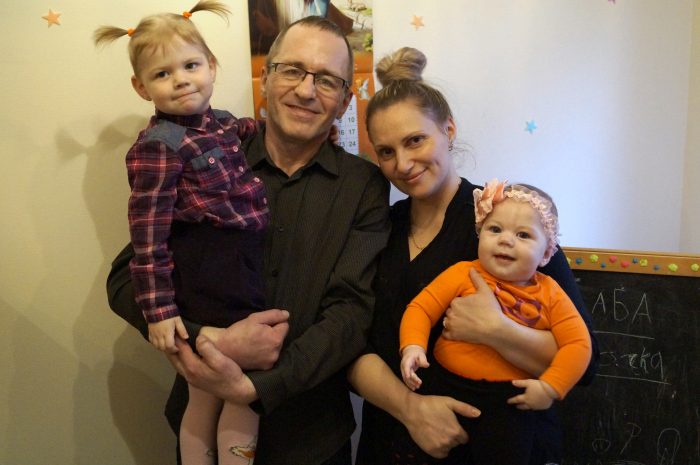 Alex is one of our volunteers who work in the Central part of Russia. Here is what he tells about his ministry in Siberia, Russia:
Ministry in the Discipleship Centre OM (Operation Mobilization)
My responsibility in the discipleship centre:
1. The administrator of the educational process (organization of educational process, communication with teachers).
2. Teaching (New Testament Survey).
3. Thematic lectures ( "Christian ethics", "discipline in the Christian life", "Marriage, Divorce, Remarriage," "church discipline"; "how to lead a Bible study")
4. Mentoring and Counselling of students.
5. Helping with organization of student's ministry in local churches in other places of Siberia.
6. Communication with local churches of Siberia and  the Altai (with pastors).
As part of the training at the discipleship centre, after finishing full-time or long distance study, each student can experience practical missionary ministry and serve in a small developing church for one year. The geographical distance between these churches is very large, more than 1000 km to the northwest of Novosibirsk, the small town of Tara, 500 km south-east of the Altai Mountains, and a lot of places in a distance of 300-500 km in Siberia. The Purpose of these placements: to apply their knowledge and skills. This year about 20 students from our full time and long distance courses will be taking part in this programme. We are planning to equip them with CSI materials for effective ministry and small groups. We would like to equip the ministries, which are successful, with necessary equipment (printer, PC).
This year, we have already started to help a small young church in the town of Tara, which is located in the north of the Omsk region. We are doing street evangelism, children's programs in small villages of the area, and other programs. Indigenous Tatars live in these villages. Currently there is a children's camp taking place. We sent them CSI materials with colouring pictures and pencils. We are waiting to hear interesting stories and reports from them. There is an idea to start a training of women and children to use the computer in Tara. There is a brother, who wants to do that. We pray and we plan to equip the church with a computer, a printer and CSI materials for the ministry.
Ministry in the Baptist "Sunrise Church"
My wife Julia and I are serving in a church in Novosibirsk. I preach and do counselling ministry. This year, the church began to serve to unreached peoples (Altaians) in the Altai Mountains. There is a sister-servant Bron, who regularly visits people in this region and learns Altai language with the aim to translate the Old Testament to Altai language. There is already a small group of Altai believers.
This summer, a team from our church did children's programs in four small towns of the Altai Mountains. More than two hundred children participated in these programs and heard about Christ. My wife Julia was the organizer and leader of the children programs. Another part of the team was involved in evangelism of local people.
There is an idea to translate the CSI children's lessons into the Altai language, and also to use the materials for small group Bible study.
Distance to this village is nearly 800 km, so we want that this group would have necessary equipment (printer, PC) that local believers themselves could print CSI materials for ministry to Altai people.
Prison ministry
I visit a prison (tuberculosis hospital) once a week. I lead a small group, using CSI materials. I also do Counselling. The prison ministry team also organises Bible groups in five prisons in Novosibirsk and uses CSI materials.
Ministry in a women's prison
Ministry in the women's prison is done by Olga and Alexander, members of the prison ministry team. A group of women gather once a week to study the Bible, using CSI materials. Usually there is around fifteen to twenty women. God is working and many women have already repented and started to believe in Jesus Christ. We do mass evangelism events to attract a bigger number of women to Bible study groups. We plan to create other Bible study groups. We prepare leaders for it out of female prisoners-believers.
A small group which is using the material "The Power of Faith"
Now there is about twenty members in the prison ministry team. We hold mass events in almost all prisons of Novosibirsk region. There are small groups in six prisons. In five of them we use CSI materials. This year we are planning to start new small groups in the prisons. The total number of prisoners who regularly visit small groups is about 55 people. By the end of this year we are planning to do big projects, devoted to the anniversary of – 140 years of Sinodal Translation of the Bible. We pray that many new people would come to small Bible study groups.