MOLDOVA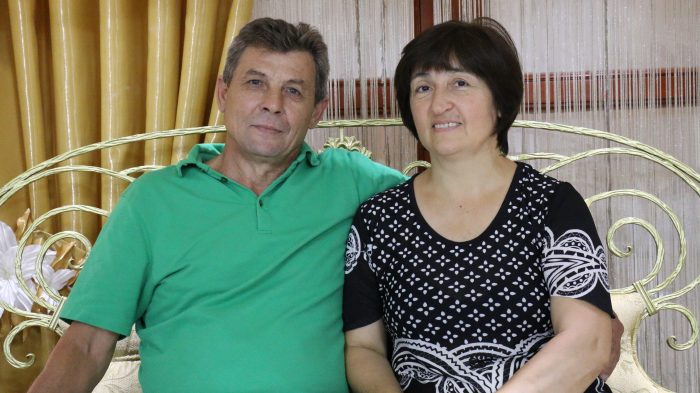 Mihail and Stella

Gorbani
(Read our teams testimonies here)
Stella Gorbani is CSI Coordinator and Translator in Moldova. She is a Professor of Language at the State University of Belts, Moldova. Stella has been with Church Starts International since 1999. She has done the logistics for all CSI volunteer mission teams and is a dear friend and advisor of CSI. She is deeply committed to world missions, always reaching out to her people and to the different language groups of our world. Stella reminds one of the great women of the Bible – honest, pure, and unafraid.
She has coordinated the CSI ministry in Moldova and has organized and run four CSI Conferences in Moldova and has taught in two conferences in Romania – presenting the CSI strategy and materials to 200 women in Moldova (2015),130 women in Romania (2016), 240 youth in Moldova(2016).
Together with the CSI team – Mihail Gorbani, Field Coordinator, Corina Cerempei, Program Coordinator and Translator, Tanea Legcun, Helper, Stella has started 15 Bible Clubs which teach 141 children the Bible Stories For All Ages weekly. These materials are used by Sunday schools in 10 village churches, teaching 175 children and 76 youth. The seven Bible camps, organized by CSI Moldova in 2016, presented the Bible truths to 539 children. This was not only a great opportunity for children of the world to hear the Word of God, but also to train 65 youth (leaders) how to use CSI materials.